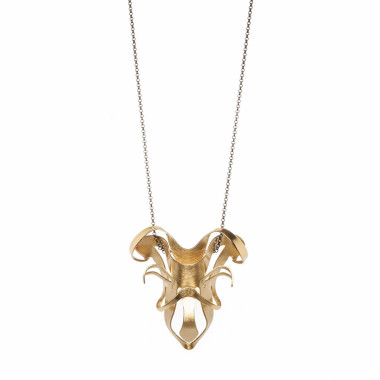 BIONIC necklace
Article number: B/N -5- M
Completion date: 2-5 workdays
Material: Brass
In this necklace, we captured the symmetry and delicacy of orchid and iris flowers.
The element made of brass is hanging on a silver, oxidised chain finished off with a silver triangle with ALE. logo.
It can be worn in two different ways. Depending on how you will place the chain, you get a different result.
dimensions:
size of the element: 7 x 8 cm
the length of the chain: ~90 cm